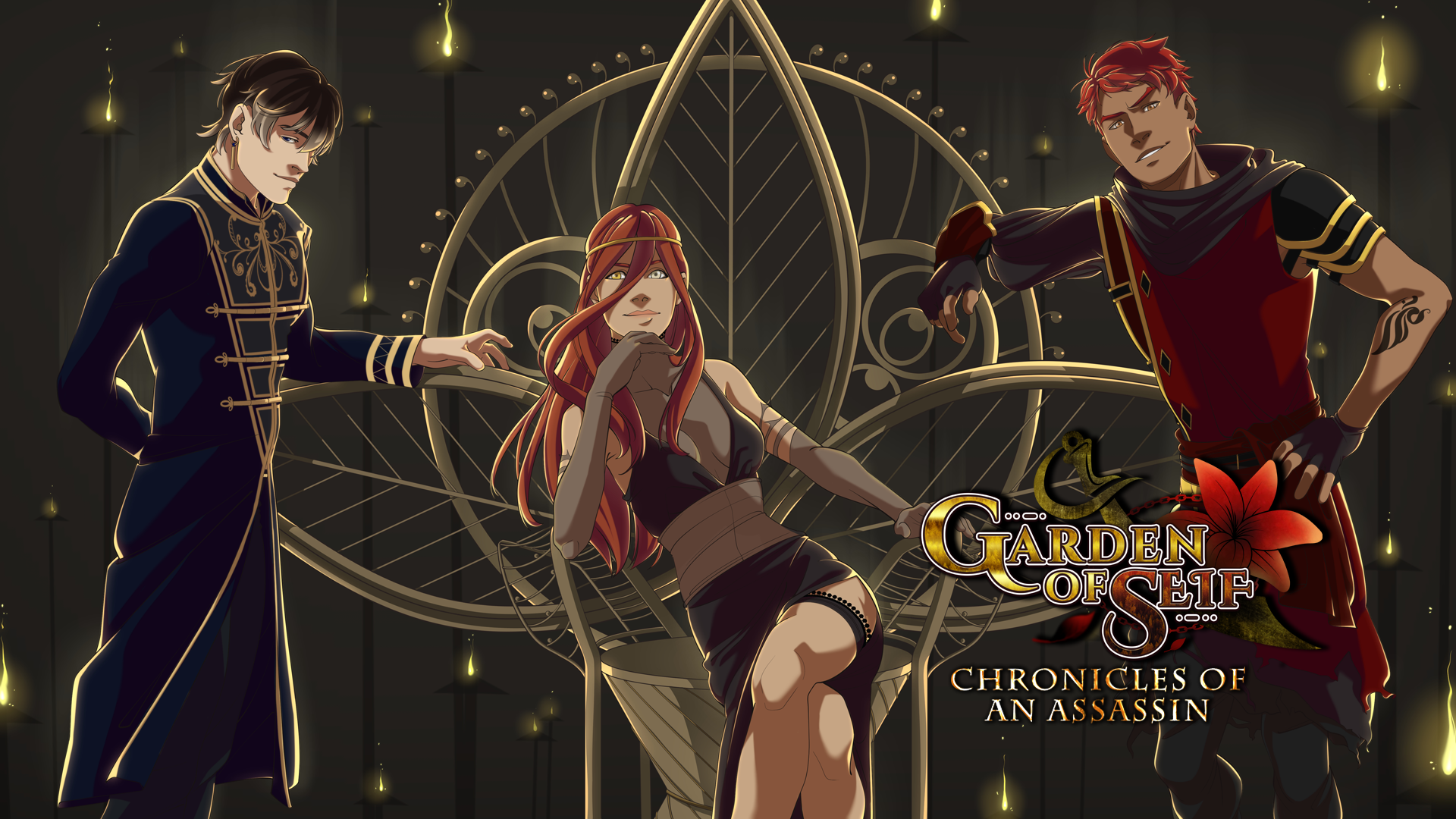 Garden of Seif: Chronicles of an Assassin (Demo)
Hello Everyone!
It's been a busy month. We released an update for Curse of Gravehollow Peaks and the Garden of Seif demo all in the same week!
Yesterday I patched the update for Garden of Seif. You can now update your game and play the new 1.4 version. This version is still just the first chapter of the game where Iris meets Seth while hunting for her mark. The original demo was released in April of 2020, so it's been long overdue for a polish. A significant amount of things have changed since the original release.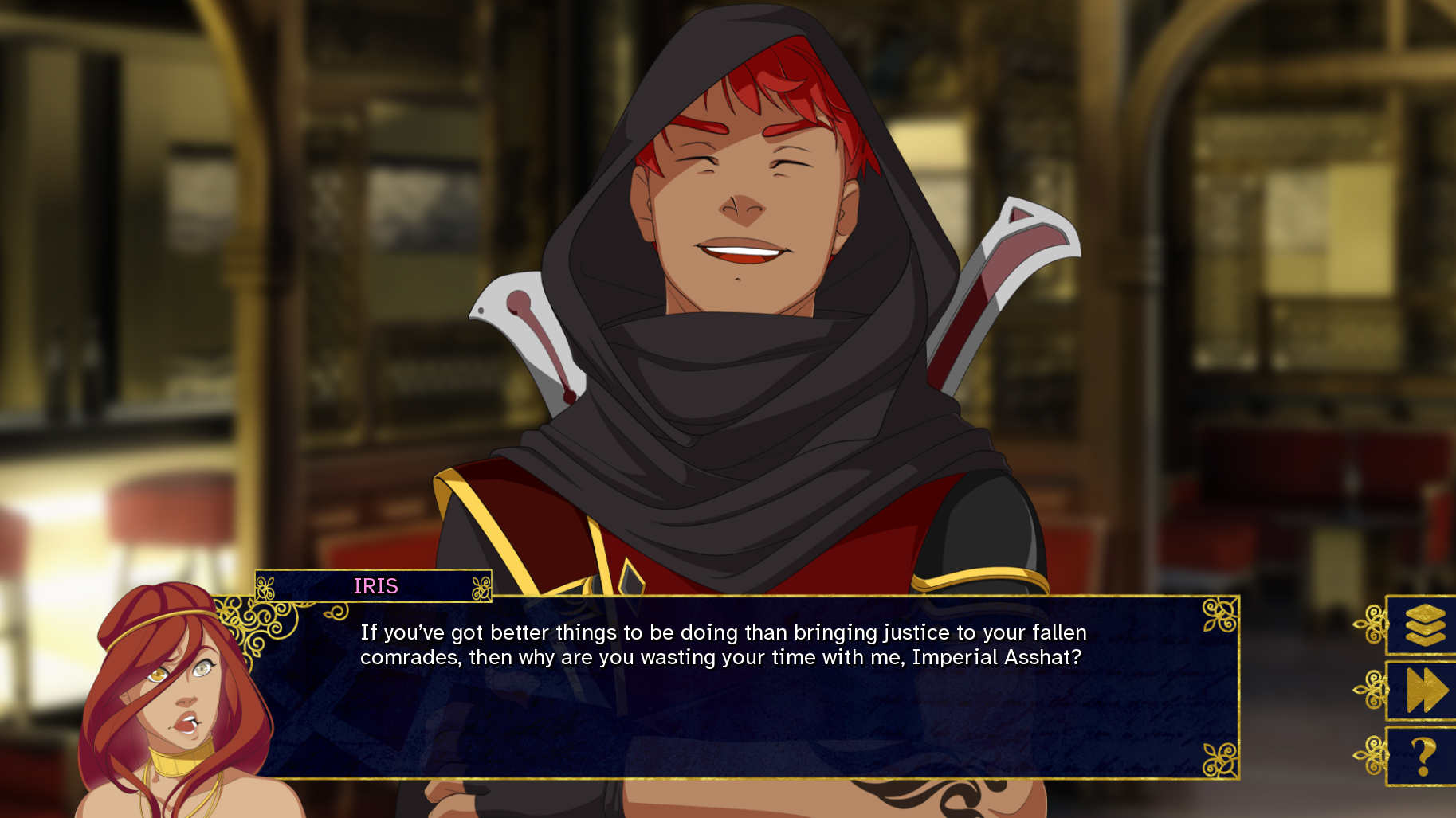 Version 1.4
Completely redesigned, unified, and polished user interface
Animation polished
The prologue scene is now focused on Iris and more clarity on her character
New music and SFX
VFX scenes - blood splatter and action lines
New art! Seth has a second pose since the 2020 demo, and Iris now has side portraits with a slew of facial expressions to complete her character
The journal LORE has been filled with a good amount of backstory
Mac demo version now available
Content warnings via our page (blood splatter, mentions of death, etc. This is a game about assassins. It's not going to be graphic and will mostly include words that may be sensitive to some. Flashing images - player discretion is advised. Please see our main page for more info)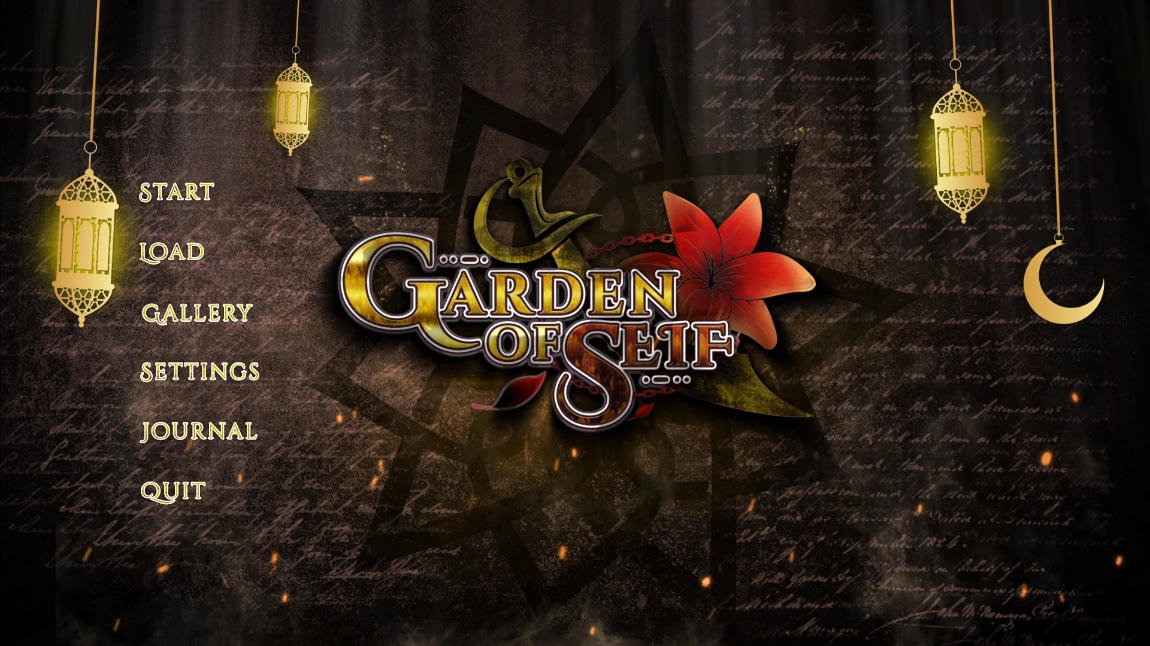 The extended demo is in the making. Production has been moving very fast these last few months. I am aiming to have the extended demo out by Feb 26th, 2022
This will be the final demo for Garden of Seif. It will include chapters two and three, which are significantly longer than chapter one is. Players will get to meet more characters in the Garden of Seif universe, and will get to meet the second L.I. + get a taste of the choices that lead up to their routes. I wanted to wait to push the update until the extended demo was ready, but so many people have been downloading the 2020 demo (thank you!), and I realized that an update was extremely dire.
Below you can see the background for when the characters adventure off to foreign lands.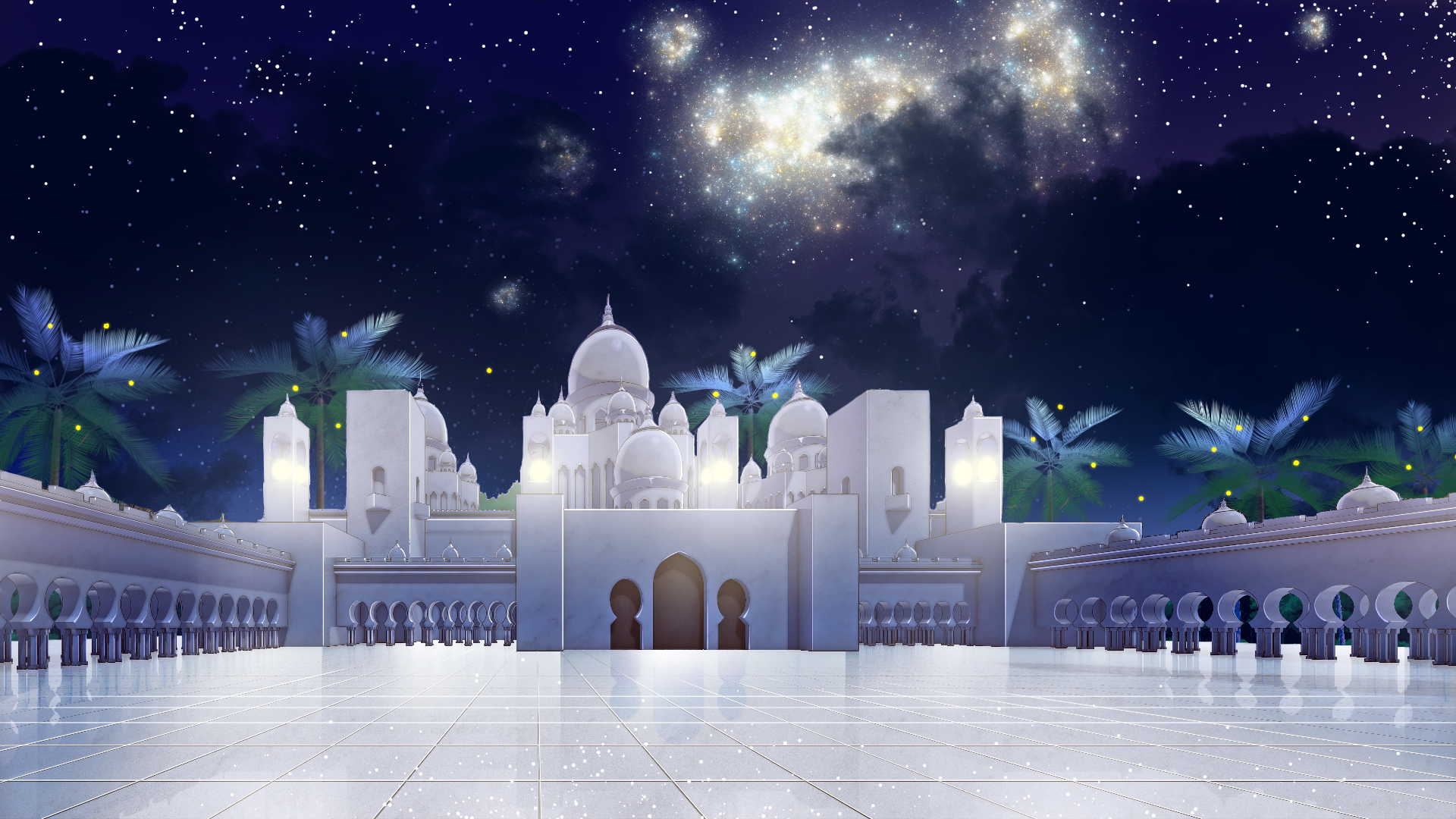 Garden of Seif - The Palace in Askar
Garden of Seif will be on Steam and Kickstarter. The full game progress is sitting at about 40% right now, and with the help of crowdfunding I will be able to put all my focus on this game and hopefully release it by this year. Follow us on Twitter for frequent updates!
And like always, I would Iove your feedback and thoughts on the game! You can also play our full game Curse of Gravehollow Peaks, a side sotry of Garden of Seif.
Donut Duchess
Files
DEMO-garden-of-seif-2022-win-linux.zip
755 MB
DEMO-garden-of-seif-2022-osx.zip
720 MB
Get Garden of Seif: Chronicles of an Assassin (Demo)